中文网
Home
>
news
SJTU Won in Badminton Men's Team of National Sunshine University Students Sports
From Oct. 11 to Oct.13, 2013, Badminton Challenge of the 3rd National Sunshine Sports for University Students was held in China University of Political Science and Law. Shanghai Jiaotong University won mens team title with a 2-0 victory over Tsinghua Universityin the final.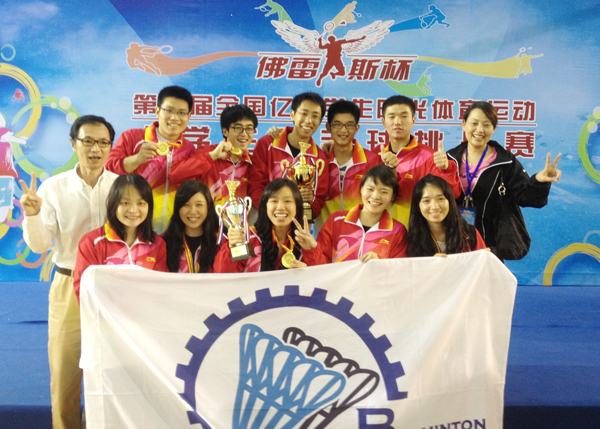 In the same group with Tsinghua University and Nanjing University of Finance & Economics, SJTU lost in the group stage against Tsinghua University with a score of 1: 2, progressing to the next round in the second place.
SJTU and Tsinghua University met again in the next round. After drawing lesson from the previous defeat, players from SJTU contended with the opposing team under the direction of coach, finally winning the championship.
It is said that more than 400 players and coaches from Tsinghua University, Peking University, SJTU and Tongji University took part in the competition.